---
Some of you may have seen the news that Grass Valley is gradually opening its parks again.  The County has revised its stay home order to allow for more outdoor recreational activities, including pickleball, but there are strings attached.  The City has posted new signs at Memorial Park that outline the rules.  Pickleball is permitted by household groups only, and each group must stay at least six feet away from others.  Consequently, there will be no Club play until further notice.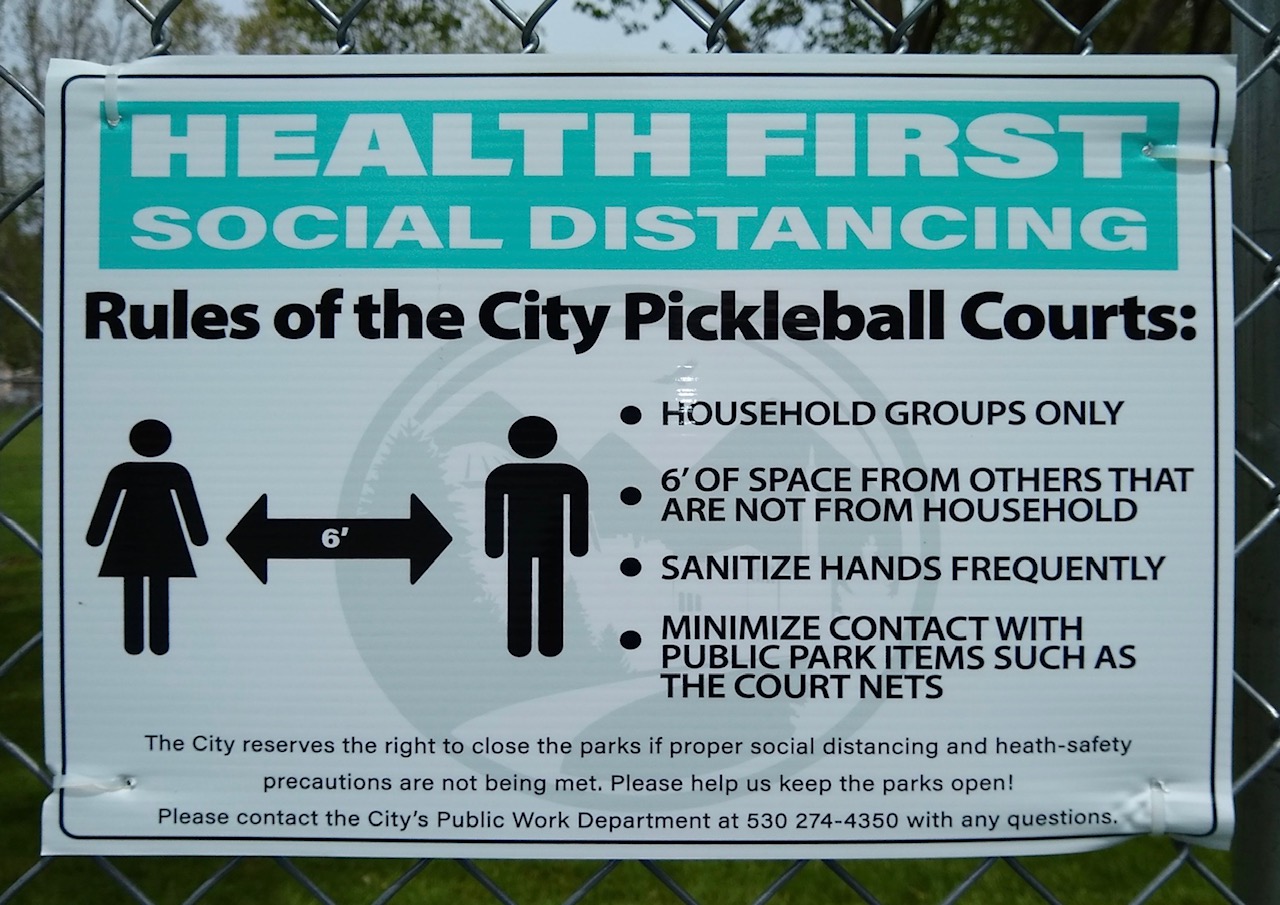 Unfortunately, pickleball has had a bit of bad press recently.  A letter to the editor of the Union noted that pickleballers were continuing to play at South Yuba in violation of the County order that was then in effect.  We have provided assurances to both the City and the County that it was not GVPC-sponsored play, and that the vast majority of our members are cooperating with the order.

Now that we have a little more leeway, we need to show that we will act responsibly.  If there are problems at the courts, we can expect that they will be closed again.  We don't want a repeat of the southern California experience with the beaches opening ever so briefly, only to be closed again when people did not follow the social distancing guidelines.  If your household plays at Memorial, please follow the posted rules.

Stay safe, and hope to see you again soon!